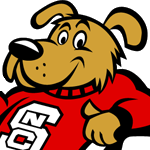 Zach Cleghern
Graduate Student, Ph.D.
I have worked on using historical data to forecast future events in multiplayer online battle arena (MOBA) games and I am currently working on a project analyzing dog behavior using various data sources, such as physiological data, time-stamped behavioral annotations created by trainers, and natural language behavioral descriptions.
I am interested in using AI and machine learning to analyze behavior and interactions in various environments by understanding messy, heterogeneous sources of temporal, spatial and other types of data, such as in competitive or cooperative multiplayer games.
Publications
Journal Articles
Refereed Conference Papers
Refereed Workshop Papers
Unrefereed Publications, Posters, and Other Papers